Tits are easily recognisable. Small and agile, they can extract food from the feeders with ease. You will notice the difference when comparing to other garden birds. They often arrive at the feeders in small groups and may form an impatient queue.
Here are few common facts about few Tits found in world.
How to build nest for Tit.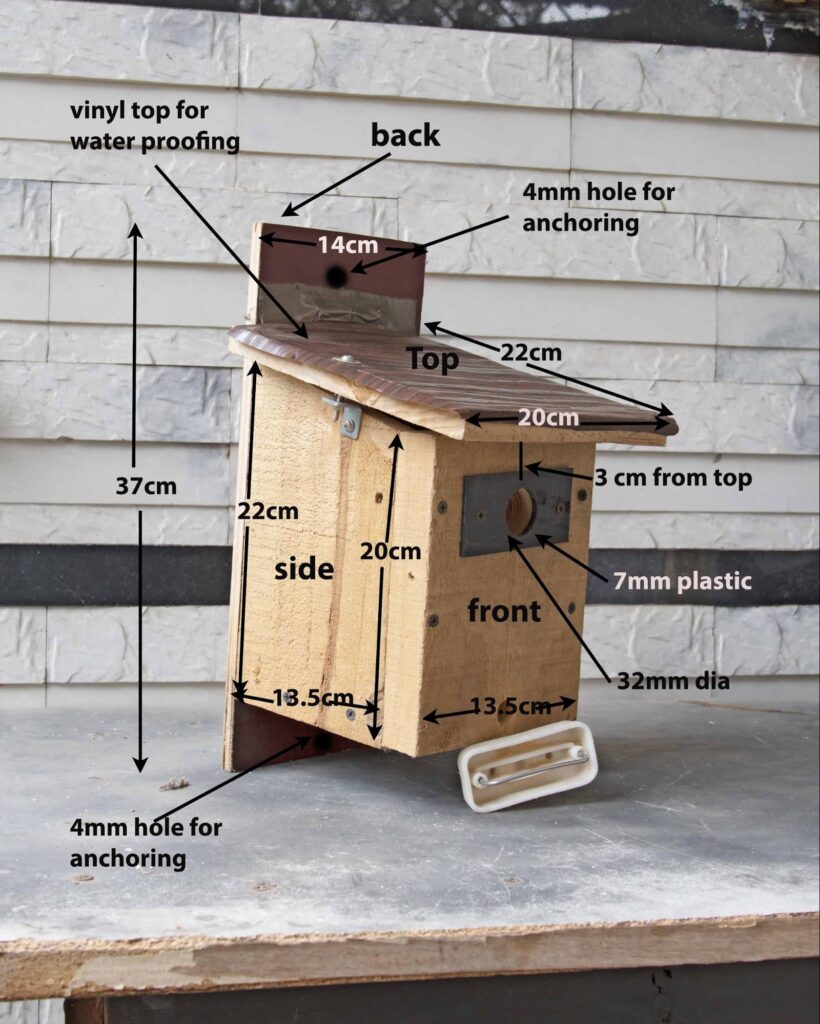 Tits size: 13-14cm              
Nesting Period: May – August
Height from ground: Minimum 5ft
To avoid predators better to have box at 10-12 ft
Nest box entrance dia: 32mm
Thickness of pine is 15mm (except the front). Front is 1" thick pine.
Front can also be 15mm thick for simplicity
.
Acrylic patch with entrance hole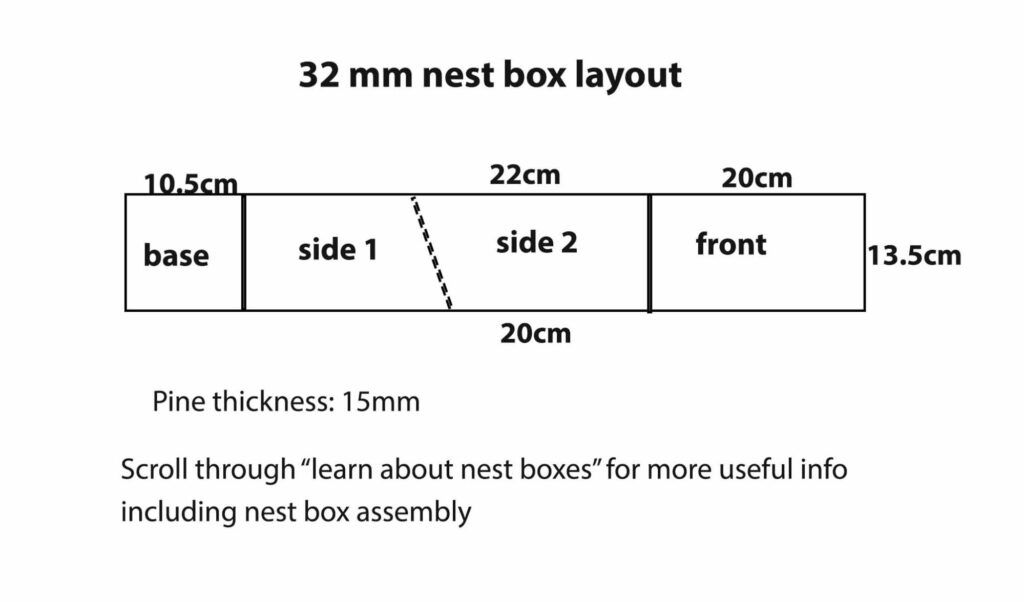 Prevent squirrels from enlarging hole

Thickness of acrylic patch: at least 7mm

Made from acrylic sheets using circular saw and hole cutter

Two options for Top: 

One shown above use waterproof vinyl stuck on pine with Araldite epoxy adhesive

Second option is using centering plywood (12mm)
Want to learn more about nestboxes and build one ?
Please contact us for further information. post your queries in the contact form so that we will get back to you.